Autumn Driving Tips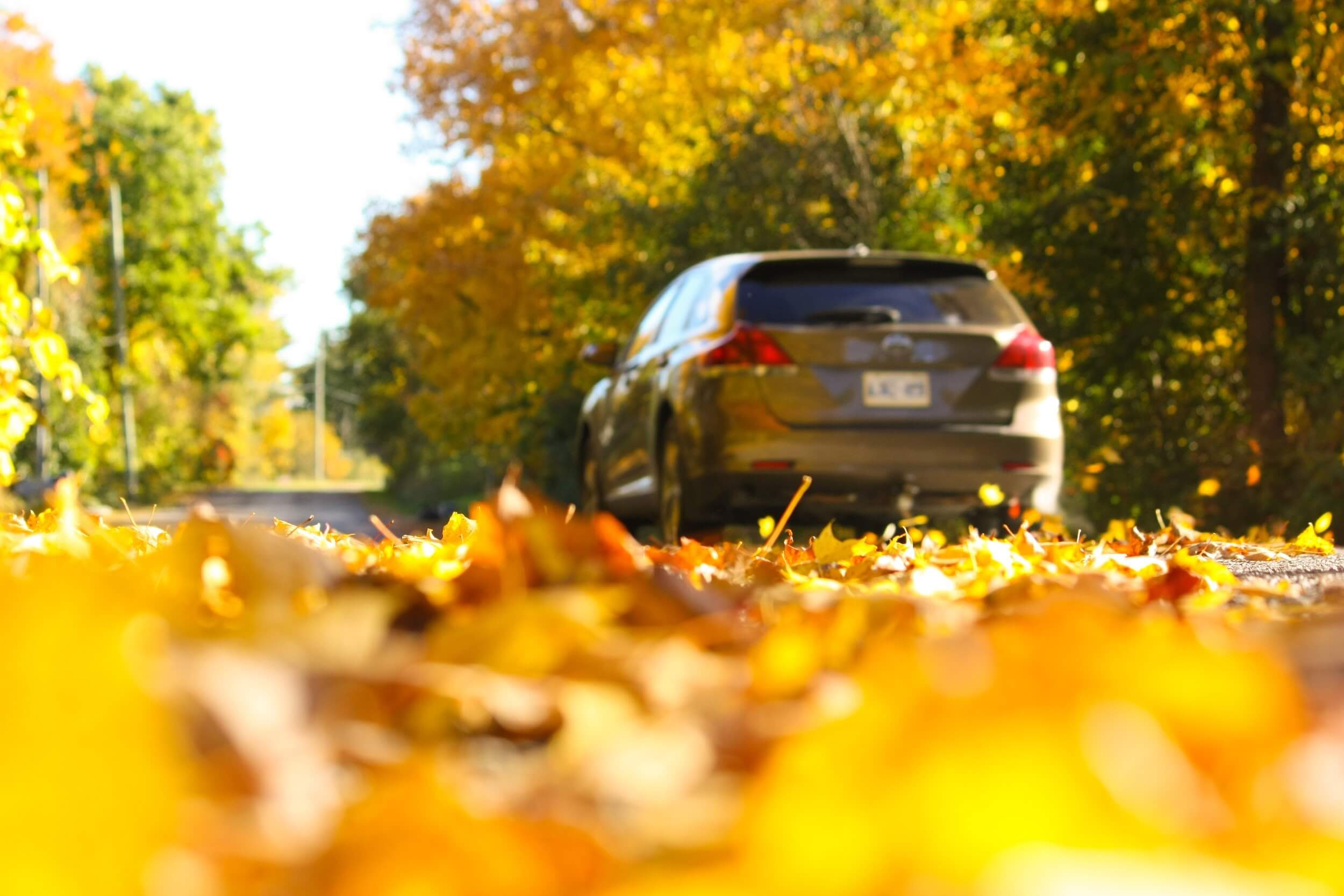 As the last days of Summer draw to a close and Autumn begins to grip the country once again, it's important to refresh ourselves on the best practices to keep ourselves and other road users safe this Autumn.
1. Don't brake when driving over wet leaves.
Wherever you're driving, it's likely you'll encounter patches of leaves this Autumn. These become especially dangerous when it has recently rained because they behave similarly to patches of ice and can be treacherous to drive over. Treat them with respect and drive slowly and smoothly to avoid losing control of your car.
2. Leave yourself plenty of time and drive appropriately for the conditions.
On dark, cold Autumn mornings it can be very tempting to stay in bed for five or ten minutes longer than you normally would but this can have a detrimental knock-on effect. Your eyes need time to adjust to the gloom of Autumnal mornings and, if conditions are bad, your daily commute may take you longer than normal. Give yourself enough time to ensure you arrive safely at the other end if the weather is particularly bad.
3. Keep sunglasses handy to avoid being dazzled.
Usually, the sun will be at different levels during the Autumnal months and this may mean it is in your eyes more frequently as you drive. To avoid being dazzled, keep a pair of good quality sunglasses in an easily accessible location, such as on top of your head, so you can put them on quickly and safely should the sun be in your eyes.
4. Increase following distance during wet weather.
When the road is wet, your tyres will struggle for grip. This doubles your braking distances. To minimise the risk of accidents, drive slightly further away from the car in front than you might do when it is dry to give yourself more time to react in case the car brakes sharply. If you're unsure how much distance to leave, here are the industry standard braking distances in the dry.
5. Don't be afraid to use your lights.
Even if you can see in the Autumnal gloom well enough, there may be some drivers who struggle to do the same. Don't leave it too late before switching them on and don't be afraid to keep them on when you think it might normally be unnecessary.
Got any other good autumnal practices? Let us know in the comments!
Need to get your car in shape for Autumn? Book your MOT or service online FOR FREE using our quick and easy booking tool. All you need to do is enter your registration number and select the service you would like.