How to make sure you have a healthy air conditioning system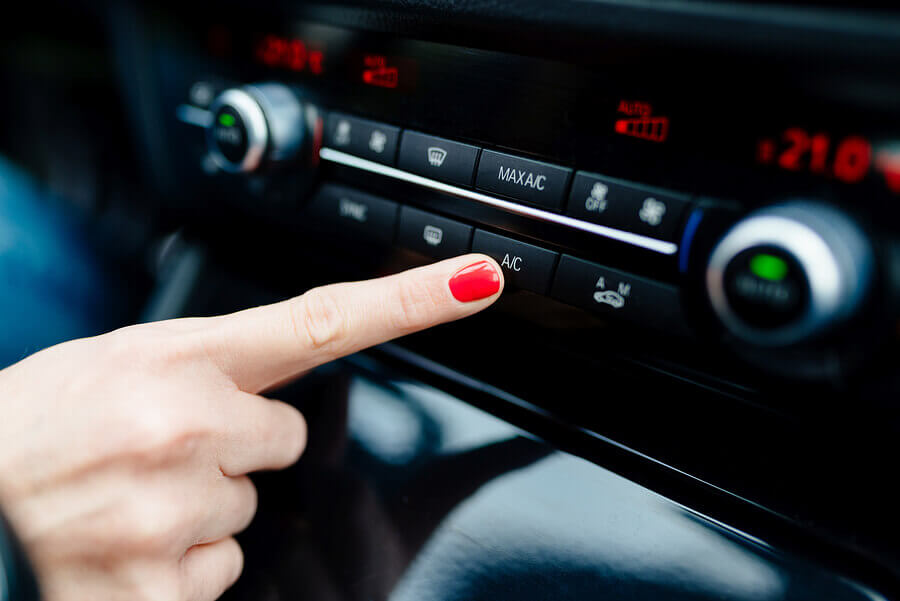 With summer approaching and a recent heatwave, it's important to get your car air conditioning checked now. Having a healthy car air conditioning system can be the difference between a comfortable, cool journey and getting hot and bothered. When you get regular maintenance on your car's air conditioning it can make a huge difference to your car journey. Plus, getting it sorted before the hot weather officially begins can prevent you suffering in the summer heat.
Your car air conditioning is designed to remove hot air inside the vehicle. In order to do this, it's made up of a number of different components such as the compressor, evaporator and condenser. These mechanical parts are prone to wear and tear much like all the parts that make up your vehicle.
Tips to maintain a healthy car air con
Run the system regularly
To keep your car's air conditioning healthy, it's important to keep using your system regularly. Running it for just a couple of minutes once a week, even in winter can help. This ensures that the system is properly lubricated and can help you identify problems early on. The system is made up of hoses, pumps and valves which need to be lubricated to work properly. You can also get these all checked during your air conditioning service.
Recharge your gas
The gas within your system tends to leak out a little each year. Over time, therefore, it's inevitable that this gas will need replacing. It is recommended to get an air conditioning recharge at least every 2 years to prevent damage. If you make sure this is done before the summer arrives, you'll have a nice fresh car to get into on hot days.
Cleanse the air conditioning system
During an air conditioning service, you'll normally receive an anti-bacterial treatment for your car. This helps to remove dust and dirt that can build up and cause bacteria and fungi. This can be hazardous if you suffer from allergies and can also cause a musty odour in your car. You can opt to clean the system yourself regularly to help prevent damage. It's also fairly quick and cheap to get your local garage to conduct a proper clean to the system too. They will do a thorough job and ensure that all components are cleaned as well as checking for any leaks.
Check you're getting a professional when you service your air conditioning
It's always best to check that your local mechanic is trained to service your car air conditioning service properly. This can help to keep the air con healthy. During a service, the specialist will normally check for leaks, observe temperatures, recharge the gas, inspect hoses and components and sanitize the system. They will also ensure that the system operates smoothly too. Getting a professional to check your car ensures that it runs smoothly for longer and keeps you cool when you need it.
Make sure you opt for a licensed mechanic for your car air conditioning requirements. Getting regular maintenance can help to keep your system healthy. Be sure to book your vehicle in for a thorough air conditioning service using our quick and easy online booking tool!